Cheesybeards



Season

1

Episode

4

Length

5:11

Original Air Date

October 1, 2007

Previous Episode

Next Episode
"
I started crying hysterically then he put his pants back on.
"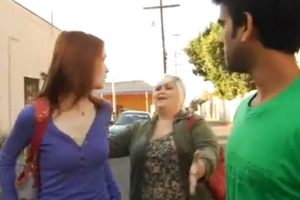 The guild
, excluding
Bladezz
, met at
Cheesy Beards
to discuss Bladezz's behavioral issues although the only thing on Codex's mind was how to get rid of Zaboo. Clara, Codex, and Zaboo walked in with each other and met
Tink
but she was unsocial and did not want to be involved yet. They then found
Vork
and all sit down at a table. They then introduced themselves and gave their real names, except Tink.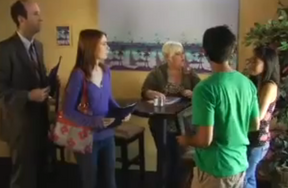 After the long awkward silence, Tinkerball mentioned something that happened to her in The Game and then they realized the only thing that they had in common and could talk about was The Game.
"
Your breasts are very pillowy.
"
Ad blocker interference detected!
Wikia is a free-to-use site that makes money from advertising. We have a modified experience for viewers using ad blockers

Wikia is not accessible if you've made further modifications. Remove the custom ad blocker rule(s) and the page will load as expected.